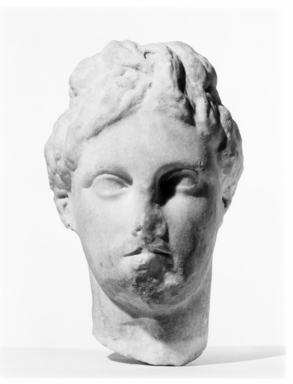 Head, Aphrodite Type
Catalogue Description:
Head of Aphrodite type, based on 4th Century type. Preserved to base of neck. Slender face with idealized features and slightly open mouth. Earlobes drilled but not pierced. Hair dressed into two small piles. Empty work. Surface much weathered; nose, mouth and chin broken giving face an unpleasant expression.
---