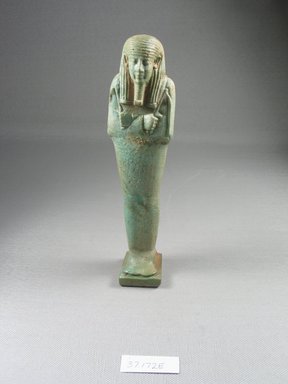 Ushabti of Psamtik-men
Catalogue Description:
Faience ushabti identified by single column of inscription on plinth. The name following the title of Royal Herald is difficult to interpret, perhaps Pstk-mn(?) Figure is mummiform, with wig cover and braided beard. Holds pick, and seed bag over left shoulder. Condition: Intact. Glaze is very much faded from original color, traces of which remain along plinth.
---