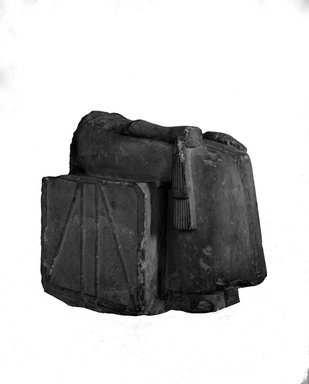 Fragment of Seated Statue
Catalogue Description:
Fragment of a seated statue of the Vizier and Mayor Ptahmose. His long kilt, lapped over his left side, extends nearly to his ankles. His right fist, held downward on his right knee, holds a pleated and fringed doubled piece of linen. He sits on a chair, all four sides of which are carved to imitate wood openwork The upper part of the figure, from the waist up, is missing.
---