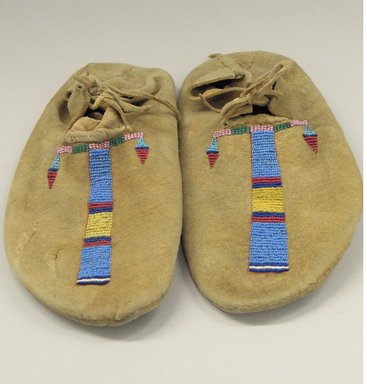 Pair of Moccasins, Part of War Outfit
Catalogue Description:
Pair of hide moccasins with a strip of beaded decoration down the front in blue, yellow, red, green and pink. Strips of hide tie the front and are fastened. The soles are painted with red, blue and green decorations. Somewhat worn.Part of material purchased as belonging to Red Cloud.
---