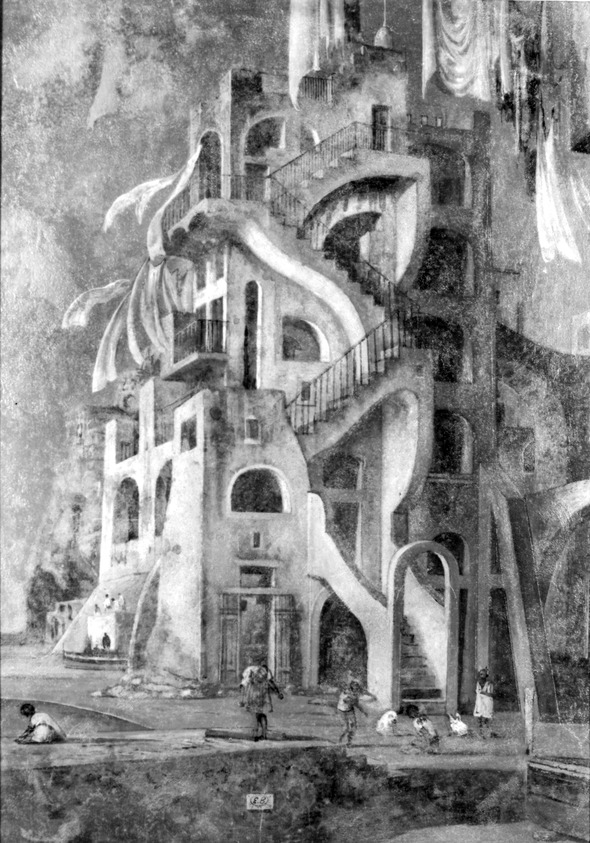 Balconies and Stairways
Catalogue Description:
Condition: The canvas is generally sound. There is a 2" surface scratch at bottom center, and a 2" thin horizontal cut down to the canvas level (5" from left. 12" from bottom), and a small fibrous surface accretion (2" from right, 10" from top). The painting is held in its frame with a wooden collar and nails, but without stripping or backing.
---