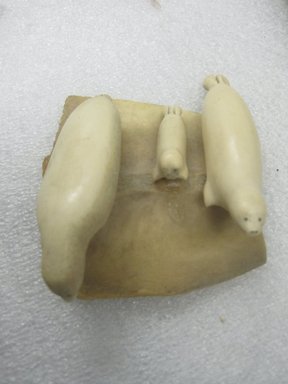 Scene with Family of Seals
Catalogue Description:
Slice of antler holds three seals made of ivory in place. The seals are a family group in three sizes: large, medium, and small. Seals are attached to antler with pegs and glue. Drilled holes filled with black pigment for eyes. Condition is fair. Head of small seal worn. Glue poorly applied.
---