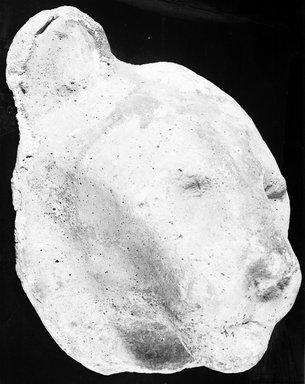 Large Plaster Cast of a Lion's Head
Catalogue Description:
Large plaster cast of a lion's head. The cast appears ancient and is an average specimen of the work of the Ptolemaic Period. The right ear appears to have been re-worked after the casting was completed. Condition: Left ear missing, surface somewhat discolored, otherwise good.
---