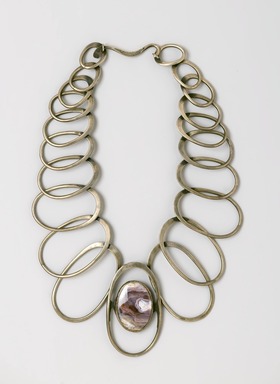 Linked Oval Necklace
Catalogue Description:
A necklace of flattened oval rings that decrease in size from the center oval, which is set with a large purple-and-white semi-precious stone set in a silver collar. The rings pivot at joins. An undulating clasp formed from a flattened wire hooks into small circles soldered to the front of the two smallest ovals at top.
---