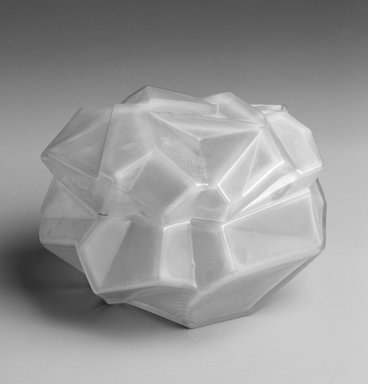 Covered Box, "Ruba Rombic"
Catalogue Description:
"Ruba Rombic" pattern; frosted yellow glass, irregularly shaped geometric box (a) with conforming lid (b). Cubist-styled with all surfaces molded into multiple facets that project at varying angles. CONDITION: Fair; some chips along faceted edges on outside of box; several chips on inner lip of both box and lid where the two meet.
---