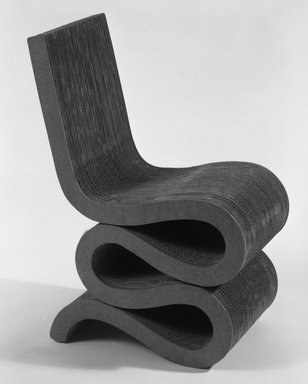 Side Chair, "Easy Edges"
Catalogue Description:
Chair formed from a single length of cross-laminated corrugated cardboard (27 layers); in profile a double S-curve, the upright back forming the beginning of the top S; the sides covered with a thin layer of pressed board; a wooden dowel serving as glide across rear of base. CONDITION: Contact areas (back, seat, calves, and heels) have wear. General wear to cardboard with many split edges and rough spots.
---