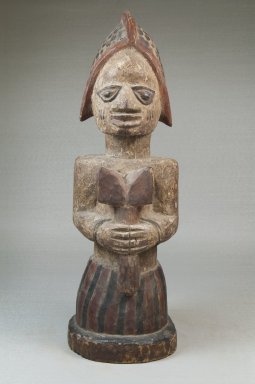 Figure of a Devotee of Shango Holding an Oshe Shango
Catalogue Description:
Female figure with helmet like coiffure, painted with spots. Large, bulging eyes, and cheek scarification marks. figure wears a striped skirt, and is set on a flat oval base. No legs. Condition: Worn with abrasions and flaking. has been repaired. Checks from top of head through base.
---