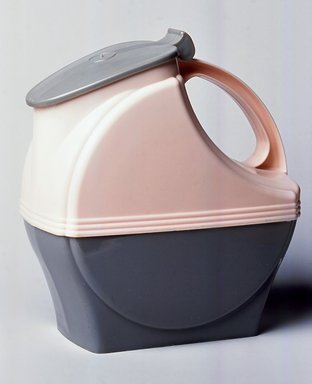 Pitcher, Burrite Design, Model #337
Catalogue Description:
Pitcher. Pink and gray molded plastic. Overall form is circular with flattened sides on a rectangular base. Hinged oval gray lid covers entire spout. Pink top half is fitted over the gray bottom half. A molded band runs down the length of the lid and around the center of the body.
---