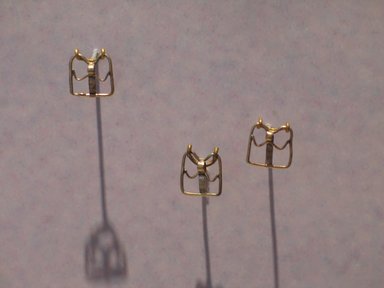 Amulet with a Stylized Figure of Heh, the God of Eternity
Catalogue Description:
Small silver (?) electrum pendant from a necklace. Probably a highly conventionalized version of the well-known amulet of a seated figure in a frame of the sky supported by "was" pillars. Suspension loop on reverse. Condition: Good, metal slightly discolored.
---