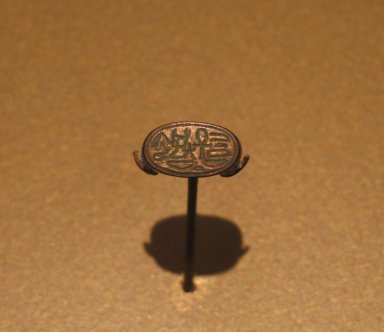 Signet Ring Inscribed for Akhenaten
Catalogue Description:
Signet ring of electrum with oval bezel on which the rekhit bird is worshipping the Horus name of Amenhotep "Living of truth". Probably the item belonged to a member of the royal family at El Amarna. The hieroglyphs are filled in with a green substance but this is probably only an accumulation. Condition, excellent with only a few green stains.
---