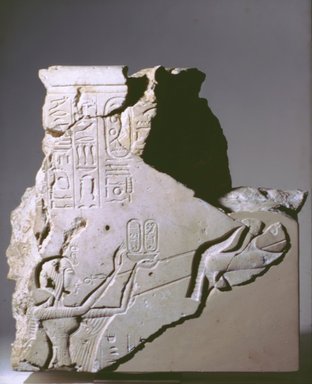 Fragment of Upper Part of Free Standing Stela
Catalogue Description:
Fragment of the upper part of a large free standing stela in fine, hard limestone. Obverse, in sunk relief at right, Amenophis IV and Nefertiti (at left) worshipping the aten. Three columns of hieroglyphics above. Reverse, duplicate scene with different details. Condition: Greatly mutilated. Portions missing and numerous chips.
---