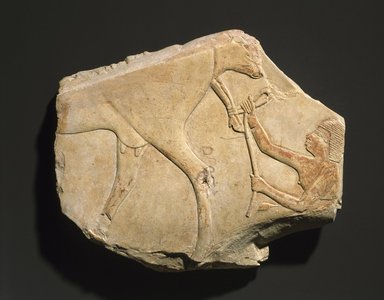 Fragment of a Relief Showing the Birth of a Calf
Catalogue Description:
Fragment of limestone relief. At left, portion of standing cow giving birth to calf. Male attendant kneels at right drawing forth the calf with rope attached to legs. Plain background. Condition: Poor. Very incomplete. Stone very salty with fragile surface. Several cracks. Scattered remains of red paint on cow and on man's body.
---