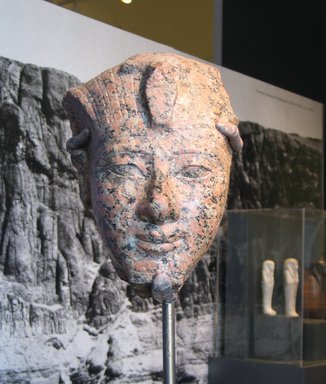 Face of Amunhotep II
Catalogue Description:
Red granite head of a king, probably Amenhotep II, from an over-life-sized statue. Nemes headdress with uraeus. Conventionalized face with eyebrows in high relief; ceremonial beard without strap. Top of headdress and uraus left roughly finished. Only front half of head is preserved. Condition: Face intact. Rear half of head lost. Chin chipped, only beginning of beard preserved.
---