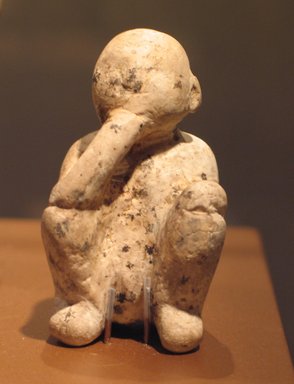 Statuette of a Seated Boy
Catalogue Description:
Limestone statuette of a seated boy. Figure squats on haunches with knees raised, right elbow on knee with hand raised to mouth. Left hand rests on knee; body apparently nude. Probably a votive offering for a male child or for some purpose connected with one.
---