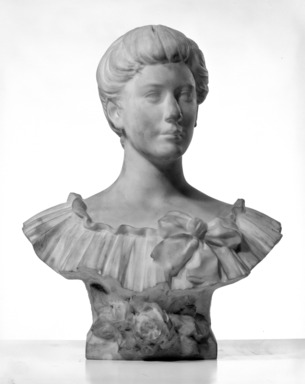 Portrait of Sarah Baker Hester
Catalogue Description:
Portrait bust of woman with head turned slightly to right; hair gathered in a bun; dress gathered around her shoulders with ribbon tied in large bow to right of center; roses carved on front of simple square pedestal base. Condition: Good; yellow-orange accretion located in several areas of hair, dress, and roses (intentional coloring?).
---