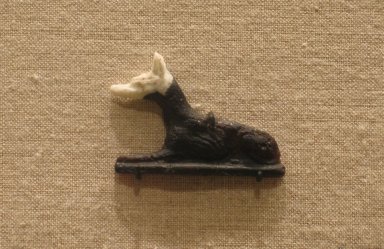 Inlay Representing a Recumbent Jackal
Catalogue Description:
Glass inlay representing, in relief (rear surface flat), a jackal recumbent upon a flat plinth. The ribs are indicated by grooves; the tail curves up around the haunch. The body is translucent violet; the head is opaque white. Condition: Small nicks and pits.
---