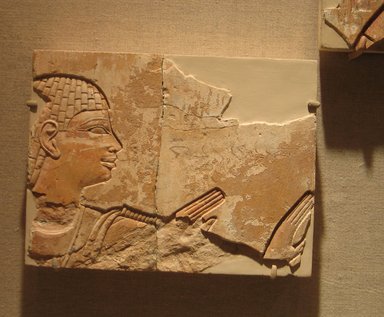 Fragment from a Relief of a Worshipper
Catalogue Description:
Painted limestone sunk relief. Head, shoulders and hands of a man facing right, worshipping (hands extended in adoration). Curled wig, plain collar, cord for amulet, etc. Possibly Montuemhet. Plain background. Condition: Relief mounted on metal flute and set into composition frame. Lower edges broken. Upper right corner restored.
---