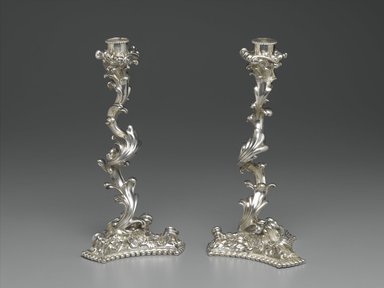 Candlestick, One of Pair
Catalogue Description:
Cast, tri-corner base with beaded edge is encrusted with flowers and rocaille scrollwork. From center of base rises spiraled stem of sprouting acanthus foliage at top of which is capital of scrollwork forming drip pan. Above drip pan is cylindrical beaded socket. CONDITION: Normal wear; fine.
---