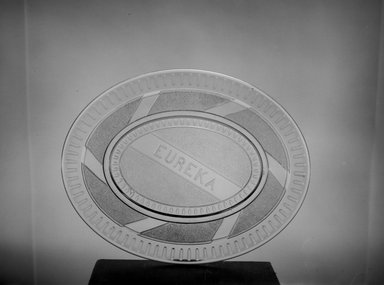 Platter (Eureka / Gold Rush)
Catalogue Description:
Oval colorless pressed glass platter. In center, diagonal banner inscribed "EUREKA" against a mottled ground ringed by hatched pattern. Moving out from this ring into the rim are a plain ring, a ring with a pebbled ground interspersed with angled plain bands, and a ring that repeats the hatched pattern.
---