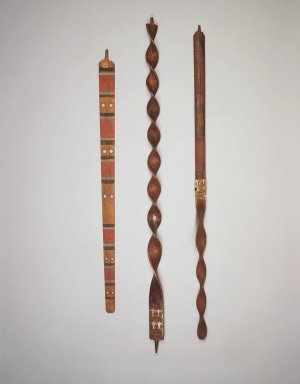 Carved and Inlayed Spiral Pipe Stem
Catalogue Description:
(center in photograph)This ash wood pipe has the length carved in a spiral. Decorations along this are made with lead inlays; a fish appears inside one of the spiral curves, and the flat section on the end has four thunderbirds inlaid on one side and two buffalo heads and two animals (bears?) on the other side. The spiral section is further decorated with burn marks from a searing tool.
---