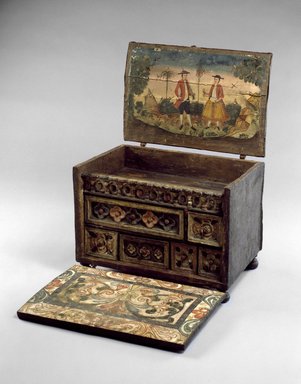 Writing Cabinet (Escritorio)
Catalogue Description:
Escritorio of wood covered with leather, painted inside. The exterior is dark and undecorated. The interior shows polychrome decoration as follows: on the lid, man and woman in Spanish dress in landscape; on drop front, floral scrolls. There are five drawers of various sizes which have carved polychrome ornament. Iron lock and mounts.
---