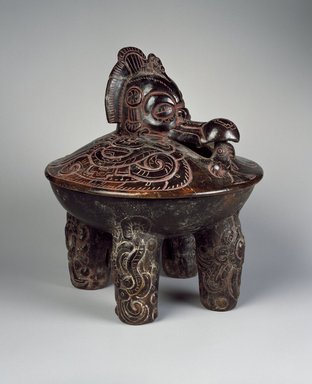 Tetrapod Bowl with Lid
Catalogue Description:
Tetrapod bowl with lid, with residue of red and white pigments. On lid, modeled depictions include a water bird with a fish in its mouth, wings to the side, and at the back, a glyph meaning "anus." Four modeled legs represent peccaries with their snouts flat against the ground. Condition: The vessel is in stable condition. The lid has been broken and repaired (see updated conservation treatment report).
---