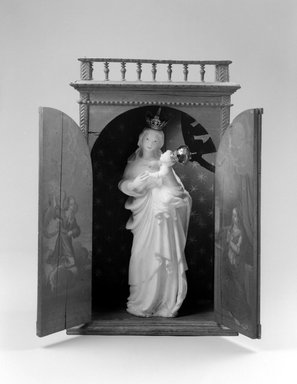 Shrine for Statue of Madonna and Child
Catalogue Description:
Painted wooden cabinet or tabernacle for statue of Madonna and Child (48.206.30). Gallery surmounts cornice; sides and front paneled with applied moldings forming diamond pattern. Doors open to reveal shrine; back of each door has painted saint with halo. Interior of cabinet painted blue with white starts in random pattern except for center of back, where Madonna was placed.
---