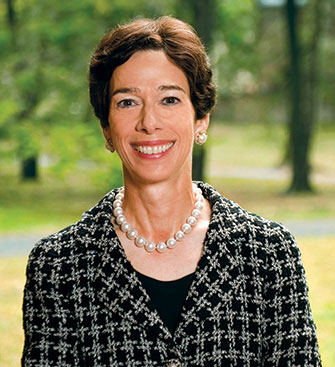 Barbara M. Vogelstein
Chair, Board of Trustees
Barbara Vogelstein has nearly 25 years of experience in private equity investing; her career includes significant terms at Warburg, Pincus & Co., one of the world's largest private equity firms, where she founded their London office; and Apax Partners & Co., where she was responsible for the firm's international media investment group. After her retirement, Vogelstein pursued many notable not-for-profit endeavors, including serving on the board of Vassar College and chairing its $430 million capital campaign. In addition, she serves on the boards of the School of American Ballet, the Grand Teton Music Festival, and Third Way, a progressive think tank. Vogelstein co-led the search that resulted in the hiring of Anne Pasternak last year. Vogelstein and her husband, John, also endowed the Museum staff position of Curator of Contemporary Art in 2005.