Susan Hefuna
Dusseldorf,
Germany
Born into a mixed Muslim/Christian, German/Egyptian dual family in 1962, Hefuna's cross-cultural heritage is shared through her energy as a multimedia professor in Stuttgart, Cape Town and Cairo. 1998 winner of Cairo Biennial award, artist resident in both Cape Town and London, among other European cities, Hefuna was also a visiting artist at the University of London and University of Colorado, Boulder, during 2003. She had two solo shows at the Townhouse Gallery, and participated in Photo Cairo 2002 and 2003. She carried an exhibition at the Contrepoints Louvre Paris in 2004, Dubai in 2006 and Recognise London in 2007.
Feminist Artist Statement
Susan Hefuna's dual heritage sits somewhat uncomfortably within the dominant concept of German citizenship, in which a narrow biological definition of nationhood seems impervious to broader cultural claims. Her work reflects this duality and the sense of distance she feels both from Egypt where she grew up, and significantly from Germany, where she has spent much of her life and where she is based. Her interest then lies in transcending labels, and in creating art that is spiritual, timeless, open-ended, one that overcomes boundaries, categorization and cliche's. This is seen most clearly in her photographic series, which conjure up a distant world of colonial Egypt, scenes of everyday ordinariness made exotic. Hefuna's photographs invite the viewer to look through the mashrabia windows that serve the privacy of women in their household. A meeting point between liberal and conservative cultures as the speculator dares to looks inside. Images of Cairo today appear grainy and rudimentary, as if pictured at the birth of photography itself. Cityscapes are inexplicably printed in negative, whilst others taken of architectural detail on the streets of Cairo resemble the early darkroom experiments of Man Ray.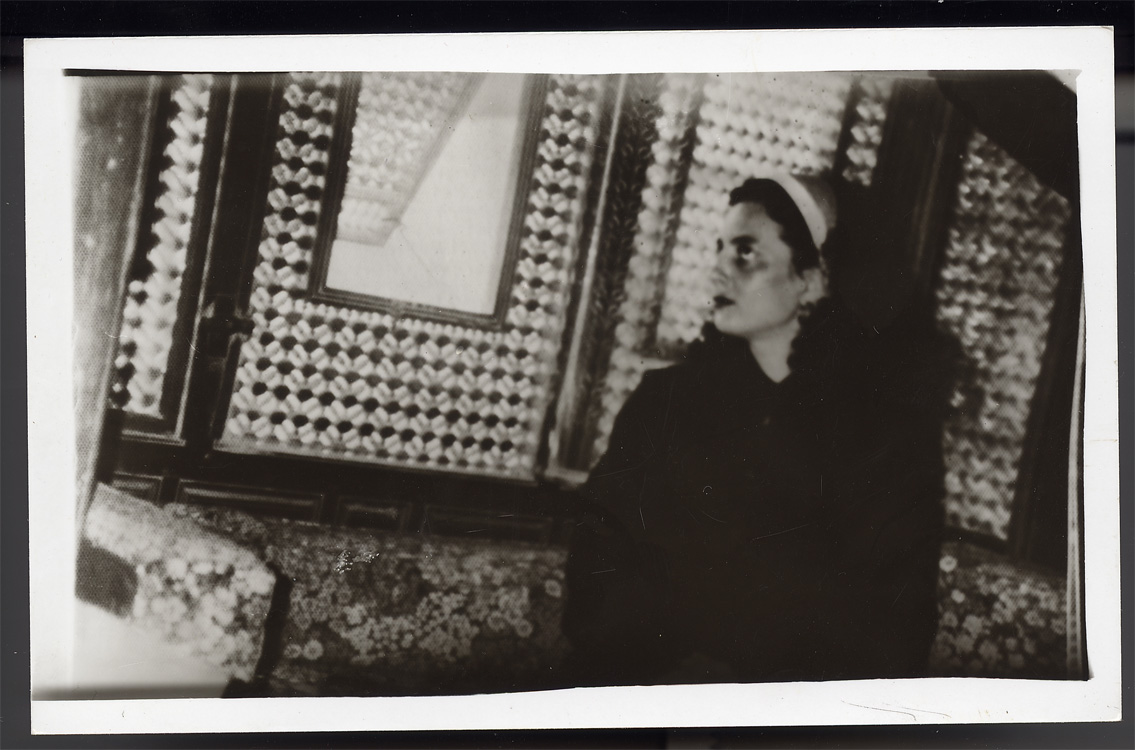 Text, images, audio, and/or video in the Feminist Art Base are copyrighted by the contributing artists unless otherwise noted. All rights reserved.