Debbie Grossman
Brooklyn,
US
Debbie Grossman is interested in playing with time, re-imagining history, and reviving archival images and documents. She received an MFA in Photography, Video, and Related Media from the School of Visual Arts, where she won the Paula Rhodes Memorial Prize, and holds a BA in Women's Studies and Art History from Barnard College. She is also a Senior Editor at Popular Photography Magazine, where she is the resident expert on image editing software and technique.
Feminist Artist Statement
My Pie Town reworks and re-imagines a body of images originally photographed by Russell Lee for the United States Farm Security Administration in 1940. Using Photoshop to manipulate Lee's original images, I have created an imaginary, parallel world—a Pie Town populated exclusively by women. In some of my revisions, I have taken male bodies and rendered them to look like masculine women; in others, I have taken pairs of women, shifted their distance and body language, and brought them closer to create a sense of intimacy. In some of the pictures I have created women so masculine, or so ambiguously gendered, that they may not, for some viewers, clearly read as one gender or the other. I've also left a few images untouched, allowing for another dimension of re-reading Lee's work.
Particularly because my work takes as its starting point a body of images that is Americana, that was made to be a political tool to encourage pride in this country and its homesteading, agrarian roots, I enjoy imagining this set of images working as its own kind of (lighthearted) propaganda.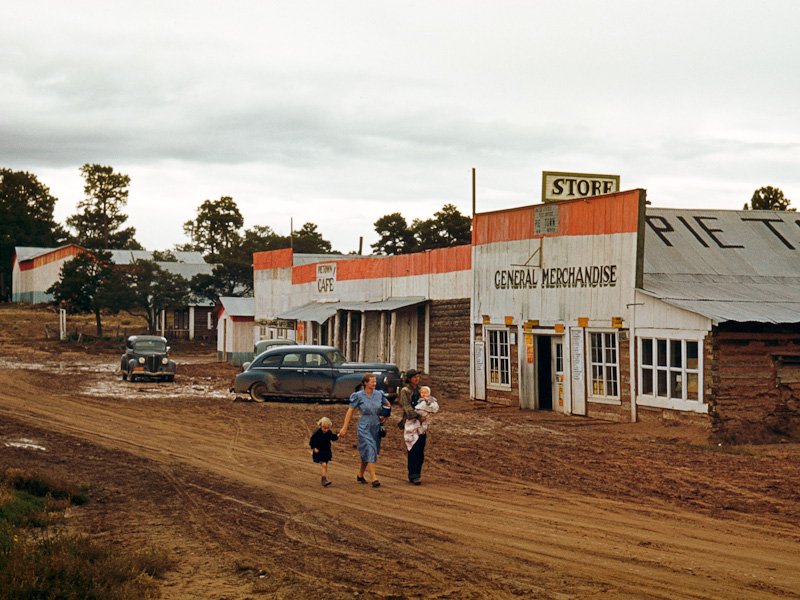 Text, images, audio, and/or video in the Feminist Art Base are copyrighted by the contributing artists unless otherwise noted. All rights reserved.