Elyse Taylor
Brooklyn, NY
USA
Born in Massachusetts and living in San Francisco in the 60's, I drove to New York in my Volkswagen. While working as a graphic designer, I studied printmaking. Needing more space, I moved to Brooklyn and set up my own printing studio, a press, stones, etc. to print my own editions. Most of the 70's, I did printmaking and exhibited the prints in many venues. In the 80's I began to paint and exhibit my work. In 1987, I exhibited in the "Working in Brooklyn" show at the Brooklyn Museum. Margaret Moorman wrote in Newsday: "Humor reigns for a while, aided by Elyse Taylor's art-historical send-ups, in which Giorgione's 'Tempest' time travels to Central Park and gets renamed T.G.I.F." In 1991, I was in Rutger's Women Artist's Series, and in 1996 the 25th Anniversary of the Women Artist's Series.
In 1993, I began my ongoing series "Growing." A Brooklyn Woman newspaper "Artist of the Month" article by Elana Frankel: "Her most recent studio display is an autobiographical work-in-progress that is consuming one entire wall. From her own youth to her daughter's , Taylor opens up her life to the world for a peek inside a once private domain. I like to play with my life says Taylor." A NY Times review by Vivien Raynor:, "The piece de resistance however is the wall "tiled" with canvases recording Elyse Taylor's passage in life." In The Jewish Week by Susan Josephs: "What these exhibits have to say about impacting the art world may be best expressed in one of the 'Growing' panels, 'Women Artists Take Over New York.'." In 1994, I was commissioned by City Arts for a mural on Red Hook's Snapple Distribution Plant, entitled "A Dream Grows In Brooklyn." Considering the 32 x 93 foot size of the mural, it was a major change in my artistic expression. The mural was presented in 1995 at the Beijing Women's Rights Conference on a panel "Art with the Community." Charlotta Kotik wrote a piece about a solo gallery show: "'Growing' is an epic undertaking. It chronicles both the artist's life and work in a way which is witty and poignant. Elyse Taylor's signature style reaches a full forte in this piece which evolved, literally and figuratively, over a period of years." Currently in 2007, I have completed 618 16x16" squares and continue to tell my life story.
Feminist Artist Statement
My artwork has been dealing with women's issues since the early 80's. At that time, I was affirmative action officer of the Women's Caucus for Art. I organized groups of women for visits to NYC art museums. The purpose was to gather statistics showing the low percentage of women's artwork on exhibit. At the same time, I was involved with demonstrations at those museums, the one at MOMA being the most newsworthy. Soon after, I developed a series of paintings dealing with the portrayal of women in the history of art. By 1993, I thought of an idea to make a work of art using multiple 16x16" canvas squares. The piece entitled "Growing" tells my life story, personally and artistically. The project is ongoing. Unfortunately the amount of women shown in museums and galleries is still far less than men. We are working to tell our story to the art world, so that women can attain their rightful role in the history of art.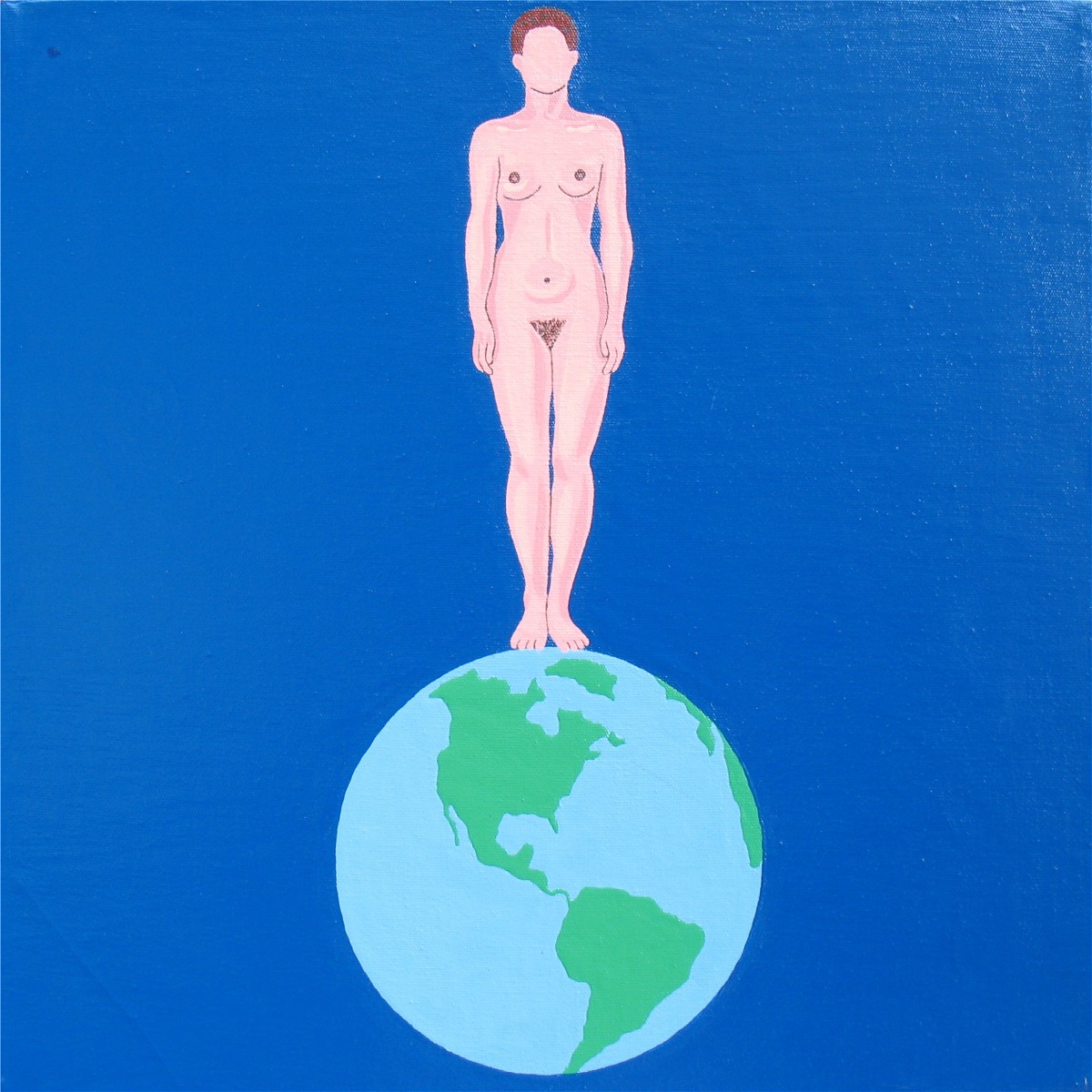 Contact
407 Douglass Street
Brooklyn, NY 11217
USA
Email
Text, images, audio, and/or video in the Feminist Art Base are copyrighted by the contributing artists unless otherwise noted. All rights reserved.