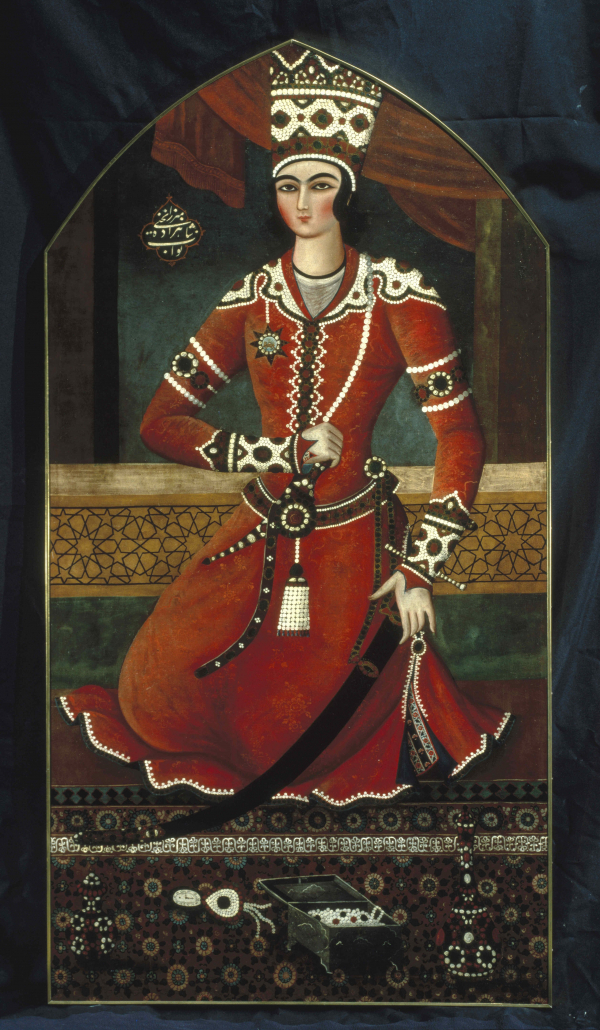 Arts of the Islamic World
Long-Term Installation
Closed for Renovation
NOTE: The Arts of the Islamic World galleries are closed for renovation. We apologize for any inconvenience.
The arts of the Islamic world reflect a variety of inspirations and expressions—religious and secular, courtly and popular, urban and nomadic—seen in a wide range of media, including the arts of the book (calligraphy, drawing and painting, illumination, and bookbinding), the portable arts (ceramics, glass, metalwork, woodwork, textiles and carpets, jewelry, ivory, and stone), large-scale painting, architectural elements, photography, and more. Our collection is encyclopedic and demonstrates the aesthetic range and ethnic diversity of Islamic art.
The presentation in the galleries, once our renovation is complete, will continue to span a wide geographic area, including Iran, Iraq, Turkey, Egypt, Syria, and Central Asian countries such as Afghanistan, Uzbekistan, and Turkmenistan. In addition to devotional objects, the collection includes ceremonial and household goods, arms and armor, costumes, horse trappings, and jewelry. There are works from our renowned, comprehensive group of later Persian art of the Qajar period (1779–1924), which is one of the finest outside Iran. Also well-represented are medieval Islamic ceramics, the arts of Safavid Iran, Ottoman Turkish ceramics and textiles, Turkmen costumes and jewelry, and North African textiles, costumes, and jewelry.
Among the most dramatic works featured in the collection is a large-scale Qajar painting of the legendary Battle of Karbala, which commemorates the martyrdom of Husayn, the grandson of the prophet Muhammad. This work once served as a backdrop for either a processional or theatrical narration of Husayn's story.