March 3–July 23, 2017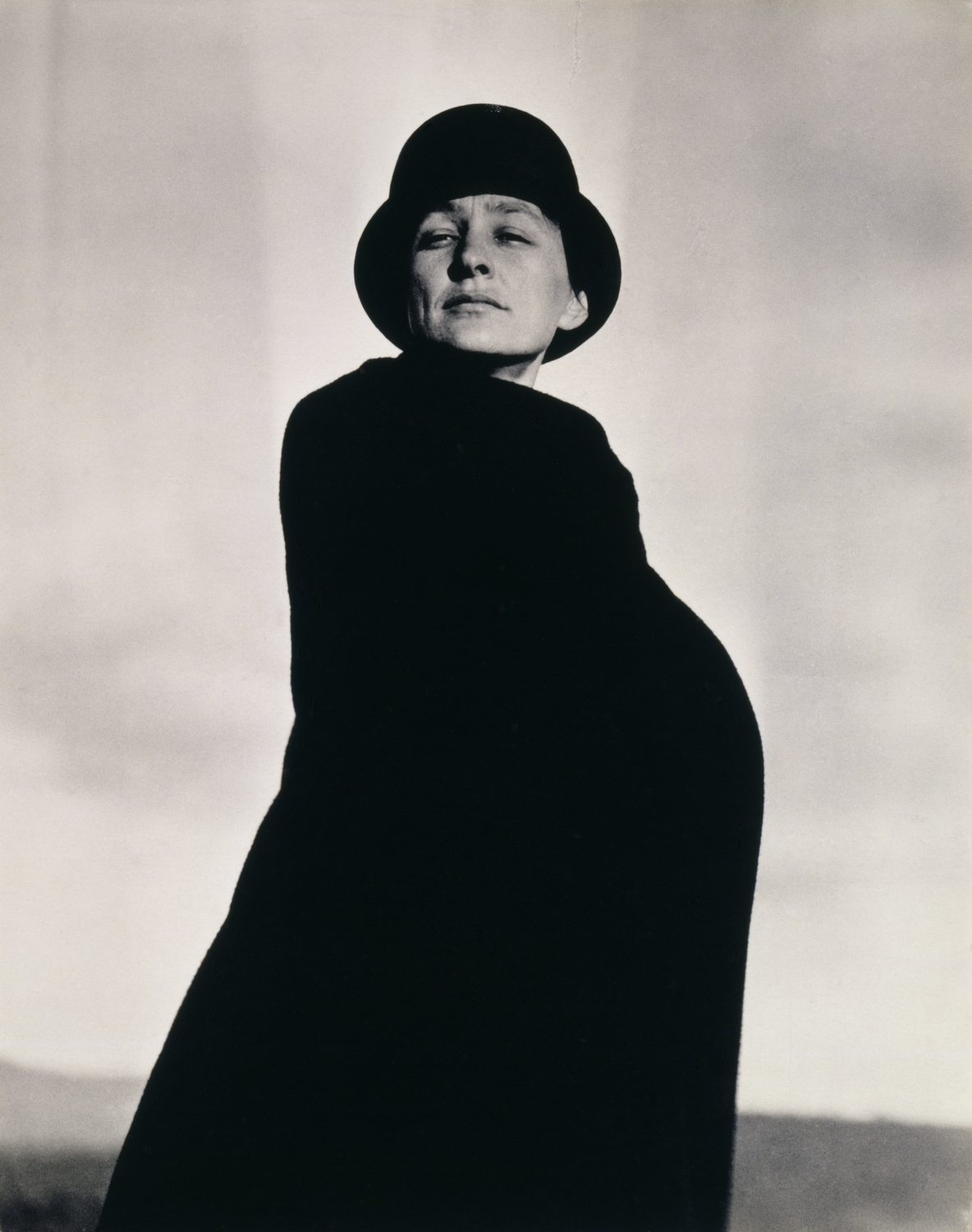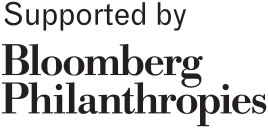 I see this painting is dated 1932, the year Rockefeller Center was completed. Was the model 30 Rock, the tallest in the group?
It's quite possible! O'Keeffe didn't mention any specific buildings in relation to this painting. I definitely see the resemblance to 30 Rock, but it is also true that most of the buildings built at the same time looked very similar, since skyscrapers were rising higher and higher and they had these "stepped" profiles required by city zoning.
I love the door painting from 1956. What was her fascination with this? To me it represents a kind of other dimension.
I agree! It has a mystical quality. That black door is in the courtyard of her Abiquiu, NM home. O'Keeffe liked that door so much that it was one of the main reasons she bought the house! She painted it at least 20 times. 
I would recommend comparing her perspective of the door to the work of photographers nearby. It became a subject for many artists. The door even made its way into a Calvin Klein ad!  
Can you tell me about this?
This work by O'Keeffe evokes the fall landscape of Lake George, in upstate New York. Her works were often closely tied to the places where she was living.
She spent part of every year at Lake George, where her husband's family had a large summer home. O'Keeffe turned one of the out-buildings on the property into her studio!
What is the metaphor of flower and skull together?
The combination of the skull and flower here might not have a metaphorical meaning. Many of O'Keeffe's paintings involved a combination of objects that reflected the landscape she was living in.
She would collect the bones while walking around the Southwest and, when this work was painted, take them back to New York. She liked painting bones because of their shape. The flower, hollyhock, was one that O'Keeffe picked from a garden at Ghost Ranch.
O'Keeffe has said, "The first year I was out here [New Mexico], because there were no flowers, I began picking up bones. Well, if I wanted to take something home, I wanted to take something home to work on."
Is the lack of color typical of the time or unique to her?
Young women did commonly wear white and pale-colored dresses in the years around 1900-1915. However, those dresses were typically ornamented with ruffles, tucks, embroidery, etc.
O'Keeffe preferred simple outlines and plain (but good quality) fabrics without decoration. Even further into the 1900s, she liked pale colors for warm weather, like the summers she spent around Lake George with her husband and his family.
Can you give us some more information on this painting? 
Yes, this painting was done later in the artist's life. Her eyesight had grown very poor but she continued to make studies with help from her assistant. You can see how her interest in calligraphy is expressed in the flowing lines. 
Where did Georgia O'Keeffe paint "Two Pink Shells/Pink Shell"?
"Two Pink Shells/Pink Shell" is from the period in which O'Keeffe was living in New York. She may have brought the shells back from a trip to Bermuda a few years earlier. 
Why does O'Keeffe wear black and white but use vivid colors in her art?
Great question! In her early works, after she finished schooling, she decided to re-learn how to paint to be more true to herself -- in doing so she rejected color for charcoal. She slowly introduced color to her work, but continued to produce numerous black and white paintings and drawings through her entire life.
Are these her real clothes?! How have they been preserved all these years?
Yes, they are her real clothes! She kept them in closets throughout her lifetime. They later became the property of the Georgia O'Keeffe Museum. Conservators recently worked to clean and refresh them for this exhibition. They're in wonderful condition, aren't they?
I'm confused by the Georgia O'Keeffe exhibit. I thought it was supposed to be feminist. The exhibit shows very few pieces of her art though and mostly focuses on her clothes. How does that make it a feminist?
I think the exhibition is feminist because it questions O'Keeffe's crafting of persona through her clothing. Her use of clothing was in many ways a response to the way men typecasted her.
She purposefully attempted to dress more masculine and androgynous to separate herself and her art from a sexist reading of her work as "purely woman."
But isn't a focus on dress what gets women trapped into this cycle of not being taken seriously, especially if they are using their clothes as a way to respond to men?
You are not wrong. In the case of Georgia O'Keeffe, she was in fact responding to society as a whole, not just men. You can see in the section called "Beginnings" her conscious rejection of the way that her all-female classmates dressed and looked.
The message of this exhibition is about the way that O'Keeffe crafted her image, a task in which her clothing played a major role. I admit, I was skeptical at first myself, but upon seeing her clothing, her work, and the way others responded to her all in context, I feel that this show tells a story of her life as a person.
Please tell me about this?
O'Keeffe made these paintings at a turning point in her artistic career. She decided to abandon all her academic training and try to create something purely from her imagination. This was an innovative approach in 1916, when many artists were still trying to represent the human figure, landscapes, and other recognizable subjects in a very detailed, polished style.
She was following the example of her teacher Arthur Wesley Dow, who encouraged young artists to think about "filling a space in a beautiful way" rather than telling a story or copying reality. She was also familiar with the work of European avant-garde artists like Vassily Kandinsky and Henri Matisse, who saw color and form as important in themselves, acting as powerful vehicles of emotion and meaning.
As you move through the exhibition (although maybe you have already made it through the whole show?), keep these simple, flowing shapes in mind. They may come up again! Also, think about the color blue, because you'll see it re-appear about halfway through the show.
Can you please tell me about this?
Regarding the sculpture: O'Keeffe made it the year she lost her mother. Its arching shape could be a figure in mourning—she suggested it was like a nun bowing her head. It also evokes the form of a growing plant pushing up through the earth, its leaves not yet unfurled.
This is the ambiguity of her early style, where her references are not fixed but continually shift from the human to the plant world. The way that Alfred Stieglitz installed the piece in the gallery, and photographed it, added the phallus as another possible reference.
I'm interested in Georgia O'Keeffe's influence on fashion. Is there any evidence that she influenced trends, either during her time period or after?
Great question! The curator of the show wondered about that, too! In fact...when you get to the last room of this show, you'll see some things she gathered to explore this issue.
They include magazine ads that were photographed at O'Keeffe's houses and fashion shoots with models dressed and posed to look like O'Keeffe! Her look was unusual for its time, especially in her earlier years -- but she has certainly had an influence.
Is there writing on her basket?
Yes, there is! It says something like "I am working on this."
What is this?
O'Keeffe's worked in abstraction from the early 1910s onward, continuing with works like "Line and Curve." There is no specific subject -- just color and shape.
Paintings like this one mirror O'Keeffe's aesthetic in her way of dressing. As you may have noticed, she also preferred simple silhouettes and a largely black-and-white-color palette in her clothing.
What can you tell me about this?
I love this composition of a shell and a roof shingle, the sumptuous forms and depth of the grays and blacks. I think this quote by the artist says more than I ever could:
"Sometimes I start in a very realistic fashion, and as I go on from one painting to another of the same thing, it becomes simplified till it can be nothing but abstract."
At this point in her career O'Keeffe started to work with simple compositions and distilled them down to their absolute essence.
Can you tell me about this?
"Green, Yellow, and Orange" was inspired by a flight in an airplane. O'Keeffe was truly mesmerized by the abstraction of the earth as seen from the sky.
She said herself: "There's nothing abstract about those pictures; they are what I saw—and very realistic to me. I must say I changed the color to suit myself, but after all you can see any color you want when you look out the window."
Tell me more!
I love these realistic leaf paintings! The curator would like to encourage you to observe the carefully rendering of the edges of these leaves with the incredibly precise stitches on the nearby blouses O'Keeffe made herself.
I also think it's interesting to note that O'Keeffe, in painting these leaves, was keeping with her nature inspirations, but moving away from the flowers that she is so well known for.
As you may know, many viewers drew comparisons between the flowers and female anatomy, which O'Keeffe did not appreciate.
What made Georgia O'Keeffe's early work so "modern"?
I think a great quote to start with to understand O'Keeffe's modernism comes from the artist herself: "I realized that I had a lot of things in my head that others didn't have. I made up my mind to put down what was in my head."
O'Keeffe made these watercolors at a turning point in her artistic career. She decided to abandon all her academic training and try to create something purely from her imagination. This was an innovative approach in 1916, when many artists were still trying to represent the human figure, landscapes, and other recognizable subjects in a very detailed, polished style.
Why did so many photographers photograph O'Keeffe?
Earlier in her career, she was only photographed by Alfred Stieglitz whom she did marry. But as her fame skyrocketed she became an icon in her own right.
People (including many photographers) were fascinated by her work, her persona, and her life, making her a popular subject of photography. That's what the "Celebrity" section is all about!
Was it Stieglitz's influence? Icon, yes, but seems like she's an icon for photographers specifically? There's a lot of major photographers in this exhibition all taking her portrait. And a lot making the trip to New Mexico for it.
Yes, there are a lot of other photographers in the show...but in that last room, you'll notice that they were shooting her after Stieglitz's death.
He had an "exclusive" on photographing her, for the most part, when they were together!
Was she friends with a lot of photographers?
Some of the other photographers, like Ansel Adams, were admirers of Stieglitz.
Yes indeed! She was good friends with the photographer Paul Strand. She also knew Edward Steichen, who had often worked with Stieglitz.
So other photographers wanted to photograph her because of the building list of who had photographed her before?
Some of the photographers she met in New Mexico became her friends. Once in a while you'll even see her smile in a photo -- a sure sign that she was friendly with the photographer "in real life"!
It almost seems like part of her art was being a model as well.
I think the exhibition's curator, Wanda Corn, would agree!
Can you tell me about this?
I was so surprised the first time I saw this--not what you might expect from O'Keeffe, right? She most likely made this to use in her classroom when she was teaching art teachers, before she moved to NYC and became a full-time artist.
I like the visual "echoes" between the tiny circles of her rings, the circles on her scarf, and the lollipop-like trees in the background. This illustration also shows that she was keenly aware of feminine style as a young woman.
Did O'Keeffe make these herself?
The curator of this show, Wanda Corn, has studied these dresses closely and believes that O'Keeffe made them herself. O'Keeffe's friends often mentioned that she was a very skilled seamstress!
White or off-white dresses were typical for younger women in the 1900s-1920s, particularly for spring and summer. But O'Keeffe took styles of those years and simplified them to fit her own taste. No ruffles, no embroidery, no laces!
Can you tell me about this?
So simple and unadorned! The silhouette might not seem like much to us today, but in O'Keeffe's time this plain shirt was decidedly masculine.
As you may have read on the label this shirt was handmade by the artist. The light breezy fabric would be perfect for her summers in upstate New York at Lake George.
What are these?
You're looking at a great collection of Georgia O'Keeffe's clothes from her early years in New York. Get up close. . . .these incredibly precise clothes are entirely handmade.
I love the grouping, and the way it's echoed by the all-white abstract painting on the nearby wall!
O'Keeffe was aware of current fashion trends, but she simplified them to suit her own minimalist taste. She loved fine fabrics, but she used ornamentation very sparingly.
In "Jack in the Pulpit No. 3" it's said that O'Keeffe denied the sexual connotation of her flower paintings. It seems hard to believe​ though that the artist would not notice the resemblance. How can it be explained?
One does have to wonder, but O'Keeffe never acknowledged it. She said that the way people interpreted her paintings was more a reflection on them than her.
Despite the visual similarities, O'Keeffe was very frustrated that people focused solely on anatomy-based comparisons to her flower paintings and felt the comparison pigeonholed her and put too much emphasis on her stature as a "woman" artist.