August 23, 2018–March 31, 2019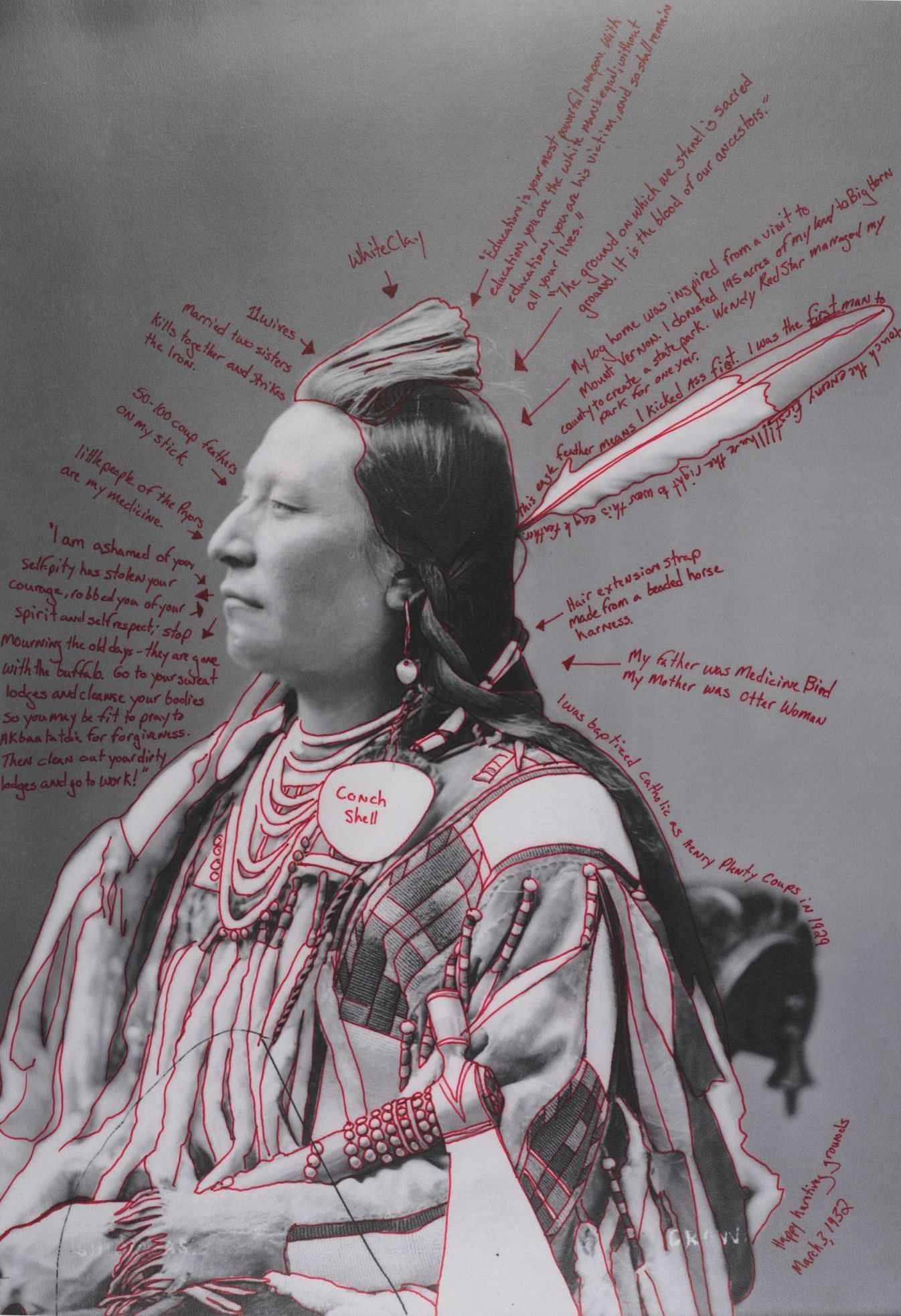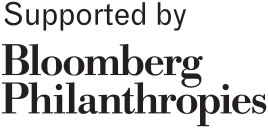 What do the shoes at her waist mean in this series of photos? What about the old-fashioned pistol and frying pan?
Faustine calls this series "White Shoes" as she is pictured wearing white shoes in most of the images, either on her feet, around her waist, or both! Beyond the title of the series, she has not commented publicly on their meaning, preferring to hear viewers' own interpretations.
As for the skillet, that's a bit easier to understand. In the series, Faustine takes photos of herself at sites in New York City connected to slavery, insisting the viewer confront this often unremarked period of New York's past and residual prejudices that are a result of that history.
In the photo you sent, she is in front of the Lefferts House in present-day Prospect Park. The Lefferts were a wealthy Dutch family whose fortune was sustained by slave labor. The name of this work "Isabelle" was the name of one of the people enslaved by the Lefferts family. I imagine the skillet is a reference to a slave's work of cooking for their owners.
What's the meaning?
The rags and cloths Hammond used to wrap these ladder-like structures reflect her attempt to highlight the terrible working conditions that immigrant women faced in the garment industry in New York.
The way they lean or "hunker" together, supporting one another, is a reference to collective action and assembly, perhaps in the face of injustice.
Tell me more.
This painting depicts the dress worn by Native American women who were members of the Ghost Dance religion.
The Ghost Dance religion is an intertribal Native American movement that emerged in the late 19th century. Performing the dance was said to reanimate the spirits of dead Indians, who would join together with the living to force out white settlers and reassert native peoples' way of life.
The artist's work explores her own Native American heritage and the ways her heritage intersects with white settler society both past and present.
My teenager wants to know what's up with the Wonder Woman video.
The artist is using actual footage from the Wonder Woman television show that was popular in the 1970s. She cuts together various scenes of Wonder Woman's transformation, meant to make the viewer consider the change more closely.
The artist felt that the way Wonder Woman was depicted, and considered by some to be a feminist icon, was unfair. She believed that Wonder Woman was in fact a woman denied any way to live "in between," going from plain jane to unrelatable superhero and back again.
Here's a great quote from the artist: "How dare you confront me with this supposedly super-powered image of a woman who is stronger than I am and can also save mankind? I can't do that, and I won't—and there's no middle ground in between. The middle ground is what we need to work from."
What's going on here?
Inspired in part by the accoutrements of her fashion commissions, Minter created this video for the Brooklyn Museum's "Killer Heels: The Art of the High-Heeled Shoe" exhibition in 2014. Rather than highlight the glitz and glamour of the designer shoe, Minter's video is more foreboding. The model's feet are uncomfortably squeezed into the heels, which slowly and ominously destroy the glass pane separating the subject from the viewer.
Minter actually purchased the shoes the dancer is wearing from a two-for-$50 sale rack and embellished them herself.
Her feet move among and across a surface of what looks like water but is actually silver paint, adding drama and visual interest to the work.
The dancer is Akira Armstrong. She is based in the Bronx and she is the founder of Pretty Big Movement, a "full-figured dance company" that specializes in Hip Hop, Jazz and Ethnic dance. They are currently touring with the band Salt-N-Pepa!
Is this banarasi fabric? Does this work have to do with the Indian transgender Hijra community?
Interesting thought! This flag is actually sewn from six gele. A gele is a head scarf worn by Nigerian women for important events.
Tugbiyele identifies as a queer woman of Nigerian descent. By bringing together six Nigerian textiles associated with womanhood, and putting them together in a spectrum like the "rainbow" of the gay pride flag, she is combining and affirming two aspects of her identity.
Wow! I thought it was banarasi sari fabric! Thanks for informing me!
Tell me more.
This is a print by the artist Marisol. The work is called "Saca La Lengua," which translates to "Stick out Your Tongue." It's interesting that she chooses the tongue to highlight in this work, because at age 11 Marisol choose not to speak again until her late 20s.
Tell me more.
This artist, Chakaia Booker, is known for sculptures made from repurposed tires. Her use of tires is a reference to industrialization, consumerism, and environmental impacts. She likens the tires' surface to human skin in the way that they age, wear, and bear scars.
What is the relationship between Thomas and the models?
Thomas typically works with friends and family members as models for her paintings and photographs. Madame Mama Bush is Thomas's own mother, Sandra Bush. Bush herself worked as a fashion model in the 1970s.
Thomas has said: "I believe that the sitter has the power (or more power than I have) over what's being presented. I'm not overly choreographing the women I work with; I'm really trying to capture a quality within them. They are presenting to me, through their lens, how they want to be represented."
What are Spero's specific references and how has she rewritten their story?
Spero means to "construct a simultaneity of women through time." She said: "The history of women I envision is neither linear nor sequential. I try...to show that it all has reverberations for us today. And then it makes sense." In "Fertility Totem," she reproduces image from Prehistoric, Ancient Greek, and Australian Aboriginal traditions including a woman masturbating with dildos as an act of bodily autonomy based on a kylix in the collection of the Hermitage Museum in St. Petersburg. "Hieratic" includes images of Egyptian goddesses including Nut, one of Spero's favorites. She often used this stamp of Nut with additional breasts, a nod to the she-wolf that raised Romulus and Remus, to emphasize her maternal and powerful role.
What is the significance of blue mush in the Nestle box?
Pop artists like Strider frequently used commercialized packaging or other ubiquitous imagery in their work to question the nature of fine art. The blue mush (or any color mush, for that matter), here, is something specific to Strider's work. This two-dimensional work is based on three-dimensional works she created by allowing urethane foam to rupture and freely expand from packages. It sort of suggests she can't be contained by societal norms.
Aaaah! My daughter thought it was smoke!
I can see why! In reality, the foam would have poured out in a similar way!
These posters are incredible; it's amazing that the most recent one is from 1997 and they all remain so relevant. How did the curators make their decision and narrow it down from 50 posters?
Aren't they?! The Guerrilla Girls were founded in in NY in 1985 in direct response to an exhibition at MoMa and to protest gender and racial discrimination in the art word. Many of their points remain relevant to institutions today, it's true.
As for how they narrowed it down, I believe the answer has to do with the ones which resonate even today, as you noticed. The current social and political climate was a major factor in the selection of all of the artworks for "Half the Picture." This exhibition was actually named for one of the posters, the one which reads "You're seeing less than half the picture without the vision of women artists and artists of color.
It's so simple but communicates its point graphically and effectively.
What does this mean? Is the collective still creating new work, but online?
In 2001, the Guerrilla girls evolved into three separate wings to accommodate their broadening interests: Guerrilla Girls, Guerrilla Girls Broadband and Guerrilla Girls On Tour.
Guerrilla Girls BroadBand is one of those sister organizations who take advantage of web based technologies to convey their message.
Oh awesome! Thanks for the info!
Could you please tell me more about this work?
Simpson is known for juxtaposing text with her photographs to address cultural and historical conceptions of gender and race.
In this work, she presents us with images of an African American woman, a brick hut, and braids, each of which is underscored by counting.The meaning is deliberately open ended, forcing the viewer to puzzle out it's possible meanings.
Yeah the piece really makes you want to decipher it. Like the time ranges too. It's tough to take myself away from it. I just want to figure it out. It definitely leaves an impression and makes you think!
Exactly. The work is likely making a reference to women's labor and slavery. The time slots could imply workshifts. The texts on either side of the house allude to the beginning of slavery when the smokehouse was once used as a slave hut. Finally, the bottom register makes a direct reference to black hair.
What's the breakdown between male and female artists in this exhibition?
I don't know why, but I figured that the show would be all female artists, but I see Andy Warhol and I know Philip Pearlstein is here as well.
It looks like 13 of the 74 artists/collectives represented in the exhibition are male.
That being said, the show takes a feminist look at the collection from an intersectional perspective also touching on issues of race, gender, sexuality, and class. The male artists' works in this show touch on those subject in one way or another.
Ah, I see. That makes total sense. I appreciate the intersectional perspective. Something else that needs to keep happening with feminism today. The show is so timely!
I'm glad you think so! It's what the curators were going for and I think they succeeded amazingly!
What's the meaning of this?
The artist, Betty Tompkins, painted a series of these "Fuck Paintings" in the 1970s based on images from her husband's pornography collection. As a woman recreating these images she meant to reclaim sexualized imagery from the patriarchy. She's also making a joke with the title, saying "fuck painting" by using airbrush painting rather than gestural paintbrush work, and pornographic sources rather than vaunted subjects!
Her sentiments, however, were not popular at the time. She saw these paintings as a way for a woman to reclaim ownership of her own body, but many feminists saw it as a betrayal and as playing into the existing power structures.
Was the original photograph taken in color?
The original photograph was indeed taken on color film! The artists here have manipulated it in a way that makes is appear recolored, but all of Heberle's photos of the aftermath of the massacre were taken in color.
Very interesting, thank you.
Tell me more.
This photo of Alaxchiiaahush and those of his fellow Crow chiefs were taken by Charles Milton Bell when a delegation traveled to Washington, DC, in 1880 to negotiate with the US government.
Wendy Red Star was inspired to annotate these portraits when she was researching Peelatchiwaaxpáash/Medicine Crow,  an ancestor of hers, and discovered that his portrait had been appropriated for commercial use, such as in the logo for Honest Tea.
A big part of the reasoning behind her annotations is that the original photographer did not record any details about his subjects, sometimes not even their names or nation. Through her annotations, she reasserts their individuality.
Tell me more.
Vito Acconci's artworks of the 1960s and 1970s explore the often unspoken physical, gendered, sexual, and emotional relationships between artist and viewer. This work addresses gender presentation.
Acconci put lipstick on and then kissed his own hand, slowly removing the lipstick in the process of transference.This lithograph is a direct documentation of Acconci's performance.
Acconci has said of his performances at this time: "The early work applied stress to the body that then had to adapt, change, open up, because of that stress. Remember, this was just after the late sixties, the time—the starting time of gender other than male, race other than white, culture other than Western; I wanted to get rid of myself so there could be room for other selves."
Did he put on the lipstick to make himself appear feminine?
That's a big part of it. He was challenging stereotypes of what it meant to be "feminine" and what it meant to be "masculine." Not much earlier, in the the 1960s, many social conventions were called into question.
If the text comes from a statement by Landesman, what is the meaning of the woman struggling to hold up the cloud?
The image itself is actually a painting by Artemisia Gentileschi called Susanna and the Elders from 1610. The cloud of text here overlays the Elders who, in the Old Testament's Book of Daniel, are conniving sexual predators who get found out. Susanna raises her hands in refusal of their advances.
This work is from Tompkin's Apologia series, which is based on the public apologies made by individuals accused of sexual misconduct. The series uses images of women that are well known from art history, and often obscures part of the image with the words.
I like this a lot. Tell me about it
Spero is known for reinterpreting ancient imagery, especially ancient images of women, to tell a story of empowerment. She studied ancient Egyptian art at museums in Chicago.
One of her favorite figures from Egyptian mythology is the goddess Nut who you see printed repeatedly at the top of this banner. The form you see also incorporates the multi-breasted element from the Capitoline wolf, the wolf who raised Romulus and Remus in the Roman foundational myth.
Spero viewed each of these figures as maternal, nurturing, and deeply archaic. One of her goals as an artist was to create what she called a "simultaneity of women."
Tell me more.
"Disarm" is the third series of works that Reyes has created from weapons. The Disarm works are musical instruments that the artist constructed out of firearms confiscated by the Mexican government---firearms that were slated to be destroyed. He said: "I believe that the purpose of art is to come up with ways to transform the most negative instincts into creative instincts"
His first weapons-based project was called Palas por Pistolas (Shovels for Guns). Residents of Culiacán, Mexico were allowed to turn in weapons in exchange for coupons to local stores. Reyes melted down all 1527 of these weapons to produce 1527 shovels that were then used to plant 1527 trees.
Is this work by Stacy Lynn Waddell related to the exhibition "We Wanted a Revolution"?
Yes! The woman depicted is the artist Maren Hassinger whose sculpture "Leaning" was featured in "We Wanted a Revolution" here at the Brooklyn Museum. Of course, she is also wearing a commemorative t-shirt.
Waddell decided to create an image of Hassinger when they were both doing an artist's residency in New Orleans.
I'd love to know more about this piece's context!
his is an interesting one! This work appropriates details from two paintings  by 19th-century American painter Thomas Eakins, and the text addresses a controversial event during his career.
Eakins had risen to the position of director of the prestigious Pennsylvania Academy of the Fine Arts. In 1886, women were enrolled in the Academy, but were not allowed in the studio with nude, male models (thus the title, "Barred from the Studio"). Eakins, a firm believer in the study of anatomy in art, invited the female students in, but was subsequently asked to resign.
Dottie Attie is bringing attention the struggles that women artists have faced and championing Eakins's decision despite its consequences.
Can you tell me about the context of this piece?
One of the most important things to consider when viewing Vito Acconci's work is his own feelings: he identified as a feminist, but struggled to rectify that with his own identity as a straight, white male.
In this series of photos, which depict oral sex, he directly confronts the explicit implications of the phrase "Why Don't You Come Up and See Mine Sometime?" by presenting it literally. You could also read the title as a question asked by one artist to another about coming up to their studio to see their work. If the power dynamic between the two parties are skewed, the piece intertwines sex and the expectation of sex with access and power.
He said in 1991: "My early work came out of a context of feminism, and depended on that context. Performance in the early seventies was inherently feminist art. I, as a male doing performance, was probably colonizing it."
What is the Rhoplex listed in the materials?
It's a brand of acrylic binder that can be used as a paint primer or glue for collage techniques. It's likely one of the materials Hammond used to treat the wooden supports and/or the fabrics.
Why does Laurie Simmons use dolls?
The choice to photograph dolls stemmed from an interest in the ability to create her own environments and get away from reality. They are also an exploration of nostalgia and the archetypes that Simmons grew up around, like the 1950s housewife. The dolls are surrogates for her own experience that can go anywhere and do anything.
Tell me more.
During the 1980s, Barbara Kruger perfected her signature style, using cropped, black-and-white images with text printed in a bold typeface.
Her work often calls attention to the role of advertising in shaping public opinion and her early years as a graphic designer heavily influenced her aesthetic.
The "change of address" text may be a reference to the gentrification of SoHo in the mid-1980s, when many artists lost their loft spaces due to increased rent. The use of chains around the feet could also be a reference to slavery with the accompanying text becoming a comment on violent forced displacement.
What does it mean?
This work by Marilyn Minter features a model/dancer's feet, which have been tightly crammed into bejeweled heels.
The model slowly and ominously destroys a glass pane separating the subject from the viewer as silver rain falls from above.
Minter is known for critiquing the seeming perfection of the fashion industry. She gets almost uncomfortably close to her subjects, showing the point at which things start to break down---in this case, perhaps literally "shattering" an illusion. There are also more broad implications such as breaking glass ceilings and smashing the patriarchy!
I had no idea that the Lefferts House had such a sad history.
Many people do not and that is just what Faustine is hoping to draw attention to. "Isabelle," referenced in the title of that photograph, was the name of one of the Lefferts' slaves.
We're confused about the dates in these photos. What does "Happy Hunting Grounds 1920" refer to?
That does seem a bit ambiguous. "Happy Hunting Ground" is one way that some Great Plains tribes refer to the afterlife and 1920 refers to the year of Medicine Crows death.  The Happy Hunting Grounds is also the title of a book published in 1920. It's by Kermit Roosevelt, son of President Theodore Roosevelt and recounts hunting trips Kermit took, often with has father.
While most of Red Star's annotations directly identify the individuals and their regalia, she does include other notes that speak to US-Indigenous relations overall.
What was Eakins's "impulsive gesture"?
The text in this work refers to a controversial event in Eakins' professional career when he allowed female students to sketch from a live, nude male model. He consequently lost his teaching position.
So the scalpel and blood are not related?
hey are related, but don't necessarily represent the incident in question. These images of surgical procedures are drawn from one of Eakins's paintings of an anatomy lesson and thus relate directly to his championing of the study of anatomy in art. Attie is encouraging the viewer to contemplate the hypocrisy in American society when it comes to easy acceptance of images of violence and condemnation of nudity, as well as gender discrimination in the art world.