October 20, 2017–March 4, 2018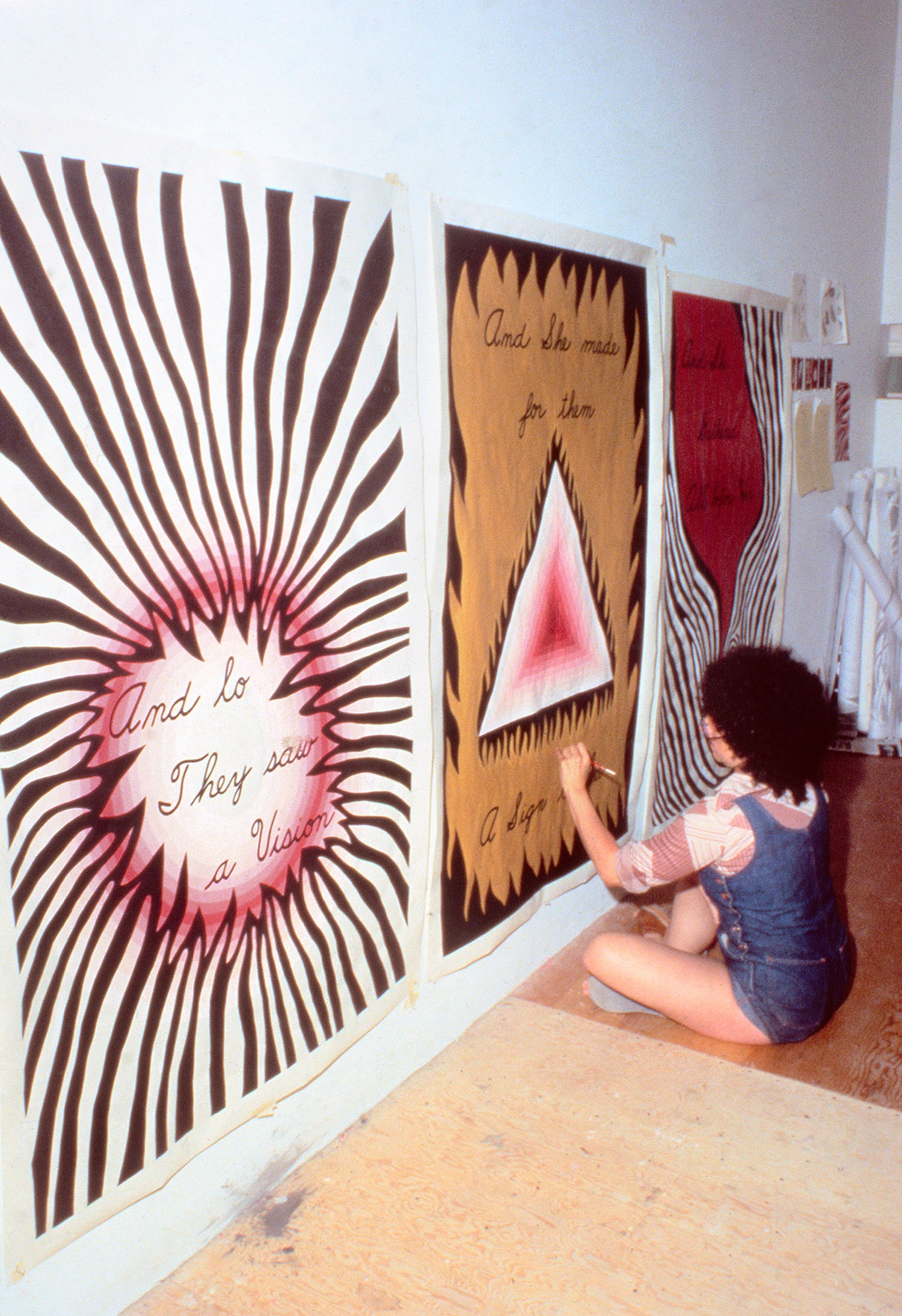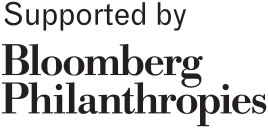 Tell me more.
These "Photo Acknowledgement Panels" show the people who worked on "The Dinner Party" under the direction of Judy Chicago. The collaborators, who contributed to the project in research and creation, helped Chicago primarily in the last four years of effort to finish the work.
I would like to know more about these plates please!
These plates are test plates that were made in preparation for "The Dinner Party." This set of plates was made over the course of six months, and was used to test colors and glazes as Chicago and her volunteers prepared for the final ceramics.
Why plates?
There was a tradition of female artists painting on porcelain plates. Although this artistic practice required a lot of skill, it was often dismissed as an amateur hobby because it was associated with women. Chicago wanted to present china painting as a legitimate artistic practice, to honor the generations of women who had practiced it.
Chicago was also interested in how 17th and 18th century European arts really valued china paintings. She studied for 2 years with master china painters to learn the techniques seen here! I love the rich colors.
What are these?
These test plates and other objects that reveal the process of creating "The Dinner Party" are so fascinating to see! Because china paints and glazes don't appear the same when they are wet as when they are fired, tests like these were an essential step. This is how Chicago knew what color her work would turn out to be. Nearby, you can even see that Chicago wrote a pamphlet on the China painting technique.
How was the lace used to make her plate?
I'm fascinated by the ceramic process used to create Emily Dickinson's place setting at "The Dinner Party." The lace was dipped in ceramic, then fired. This burned the fabric away but left a beautiful cast of the delicate lattice designs.
I really enjoyed this section of context about criticisms to the piece and I was wondering if you had any more thoughts to share about it.
I think that one of the most important things is that it's being acknowledged in the first place. "The Dinner Party" is very much a product not only of its time but of the people who worked on it, mostly white, middle class women who hadn't thought or learned to read through biases of race as well as they did biases of sex.
I think it's amazing that the exhibition provokes and encourages such conversations!
So glad you think so! We certainly believe that the best way to understand the object is to be realistic about it, exploring both the positive and negative.
Is china paint different than ceramic glaze? What are the similarities, if any?
China painting is a type of over-glaze decoration. The colors are made from glassy enamels that are applied to a previously glazed and fired object. After applying the "china painting," the object is fired again but at a much lower temperature than the initial firing.
The enamels used in china painting are similar to glazes—they both include silica to create a glass-like finish.
What are all of these tiny sculptures?
These small "goddess" figures were modelled after ancient Neolithic sculptures that were some of the first renderings of the human form, interestingly, women. They were common to many cultures across the globe and are understood to be related to fertility.
What are these?
These butterfly test plates use the same central-core imagery Chicago employs in the plates for The Dinner Party. They represent the work that Chicago was making immediately before "The Dinner Party"; you can see the thought process that led to the monumental installation.
What is this supposed to represent?
"Did You Know Your Mother Had a Sacred Heart?" was intended as a representation of feminine power, but portrayed through Judeo-Christian iconography. It is also her first work that combines needlework, ceramics, and sculptural presentation.
I'm in a different gallery now and noticed that these works have different names on them. Can you tell me why?
What you're looking at now is a template that was used to create one of the runners in "The Dinner Party," a monumental tribute to women throughout history that is just behind this wall.
Saint Bridget was instrumental in founding the first monastery in Ireland and is one of 39 women honored with a place setting at "The Dinner Party," literally and symbolically giving woman a place at the table.
What is this?
This is one of the cartoons, plans for weaving, that Judy Chicago created for the entry banners to The Dinner Party. Based on these images, which Chicago hand drew and painted to scale, a team of specially trained weavers would create the banners that welcome viewers into the installation.