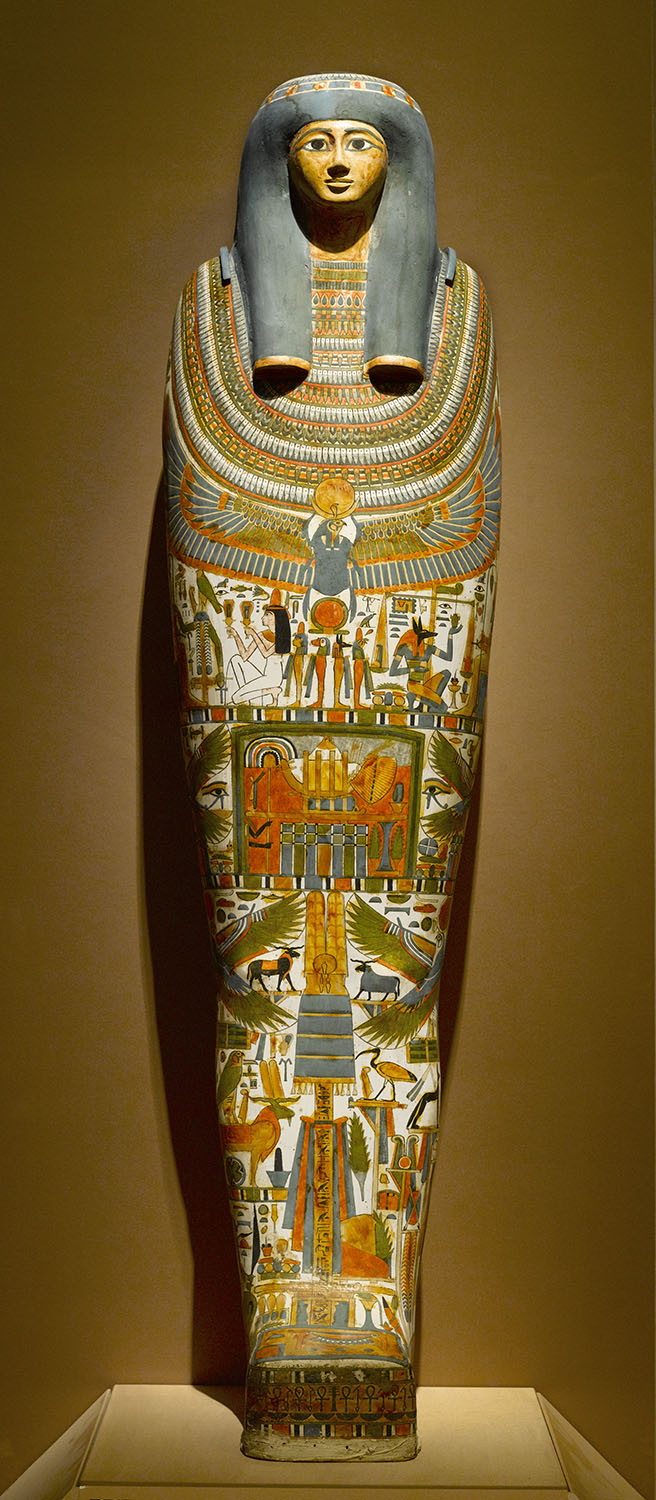 Egyptian Treasures from the Brooklyn Museum
This exhibition is drawn from our renowned Egyptian collection. Through nearly 230 objects, some never before displayed publicly, it illustrates Egyptian strategies for conquering death.
Life after death for both people and animals was a primary cultural belief through thousands of years of Egyptian civilization. The ancient Egyptians regarded death as an enemy that could be defeated through luck and proper preparation. Egyptian Treasures from the Brooklyn Museum tells the story of mummification, the funeral procession and rituals, the contents of the tomb, the final judgment, and the idealized afterlife. It includes funeral equipment such as coffins, vessels, jewelry, and amulets for the rich, middle class, and poor, inviting comparison among the quality and materials that were accessible based on socio-economic status.
The exhibition continues with works that portray the role of animals in the next life, investigating the mummification of birds, cats, dogs, snakes, and crocodiles, among other animals, a fascinating aspect of ancient Egyptian culture and religion that served a number of roles. The most beloved pets were mummified and buried next to their owners, while embalmed animal parts were at times placed in the tomb as food for the spirit. Others functioned as objects of veneration, representing gods on earth. The great majority of preserved animal mummies, however, were messengers to the gods made during the last 1,000 years of ancient Egyptian history. Using the results of scientific tests, the exhibition explores the lives of these animals, as well as the methods used to create their mummies. In addition to scientific analysis of the mummification process, it illuminates the religious implications of animal mummies and the variety of exquisitely crafted containers made to house them.
Egyptian Treasures from the Brooklyn Museum is organized by the National Museum of Korea and the Ulsan Museum.