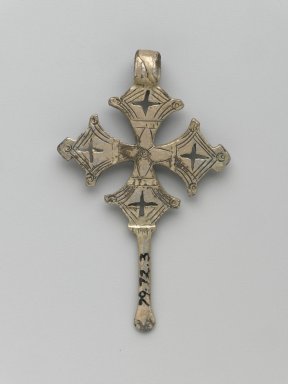 Pendant Cross with Ear Cleaner Extension
Catalogue Description:
Silver ear cleaner in the form of an equilateral cross with flaring arms and pierced cross forms in the center of each arm. At the top is a ring for suspension. The ear cleaner, in the shape of a very tiny spoon, has been welded to the inferior finial, or arm. The cross has incised decoration on both sides. Condition: Good, some corrosion on the interior bowl part of the spoon.
---