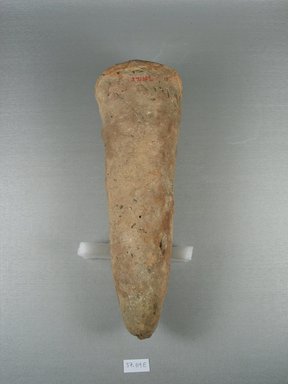 Funerary Cone of the Fourth Prophet of Amon, Menthuemhat
Catalogue Description:
Pottery funerary cone inscribed for the Mayor of the City and the Fourth Priest of Amun, Mentuemhat. The four lines of the inscription appear in raised relief within a circular depression. The surface of the piece is brick red. Below this the clay is a deep red: the core is probably black. Condition: Base chipped dirty and incrusted.
---