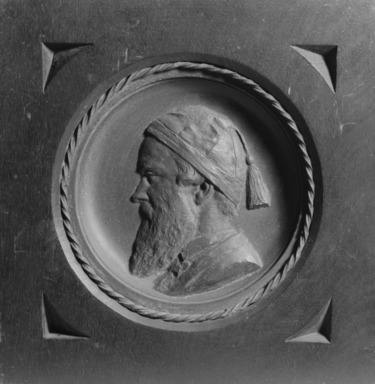 Plaque of John Mackie Falconer (Self-Portrait)
Catalogue Description:
Round, concave plaque with portrait bust in relief set into square wooden frame. Portrait of a bearded man in profile facing left, wearing cap with tassle; twisted bronze rope border on plaque. Simple frame with four triangular notches in corners. Condition: Good; some corrosion around bronze border; few small nicks in wood frame.
---