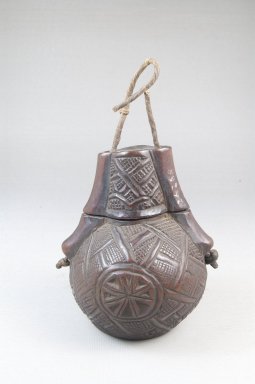 Powder Box (Tutukipfula)
Catalogue Description:
Pear-shaped flask with truncated cover. Knotted cord drawn through two flaring hollow cylinders following shape of upper body. Cord severed at top. Incised geometric decoration consists of thick overlapping lines, cross-hatching , and a pie-cut circular design at the center of each face. Large crack in middle of body. CONDITION: Good.
---