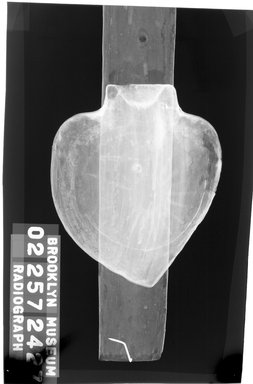 Crucifix
From about 1750, Catholic churches in Spanish New Mexico were increasingly decorated with the work of native craftspeople rather than with paintings, sculpture, and furniture imported from Europe. This small santo (saint's image) is typical of the locally produced objects. It is made of indigenous pine and painted with water-based pigments used by native artisans. The artist, José Rafael Aragón, who often invented new arrangements of traditional symbols, here placed an image of the Sacred Heart just below Christ's feet.
Catalogue Description:
Painted, wooden figure of Christ on the Cross with the Sacred Heart of Christ at his feet and painted cherub faces at each end of the horizontal bar of the cross.
---