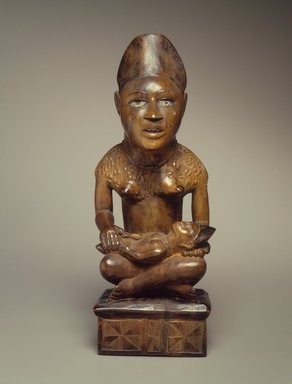 Figure of Mother and Child (Phemba)
Catalogue Description:
Seated woman carved in wood holding a child on crossed legs. Eyes with inset mirrors; teeth mutilated. Necklace and girdle carved in place. Shoulders, breasts and back covered with groups of keloids, illustrating a reaction from trauma. The object is fragile due to active cracks.
---