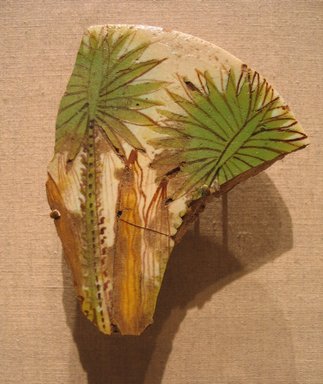 Glazed Tile with Palms
One of many decorated architectural tiles from el Amarna, this example shows two majestic doum palms and a series of unusual vertical leaves that have not been identified.
Catalogue Description:
Fragment of polychromed tile with decoration of dom palm with lotus buds. Green brown and yellow on white. From a circular or semicircular tile. Condition: Broken and repaired. Some chips.
---