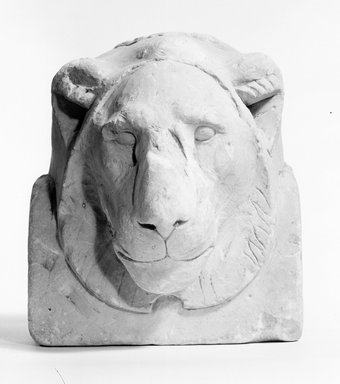 Sculpture's Model of a Head of a Lion
Catalogue Description:
Sculptor's model of a head of a lion in limestone. The head rests on an oblong base and back. There are sculptor's guiding lines on the base, back and top and sides. The mane is indicated by incised lines which were originally filled with black paint. Part of the mane was also painted without any incisions. There are traces of a pinkish red paint. Condition: the nose is badly chipped; there are numerous chips on the edges and on the mane. Small chips of plaster adhere to the head.
---