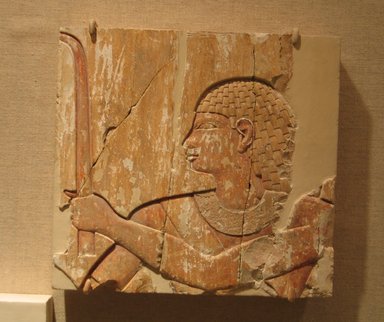 Fragment from a Relief of a Ritual Scene
Catalogue Description:
Painted limestone sunk relief. Head and torso of a man facing left holding long taper in left hand. Curled wig, plain necklaces and sash across torso. Probably an attendant. Condition: Mounted on metal back and set into composition frame. Several cracks run through relief. Right side extensively broken and chipped. Background yellow, flesh areas red.
---