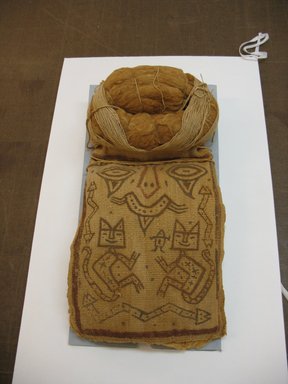 False Head for Burial Bundle or Mummy Mask
Catalogue Description:
Mummy mask of woven cotton, filled with cotton padding, and painted with features of the Oculate Being, two felines, and three double-headed snakes. Size: adult. Probable wearer: likely male. Vertical cotton warp. Cotton weft. Plain weave, predominantly warp-faced. Pigments with binding medium, hand-drawn.
---