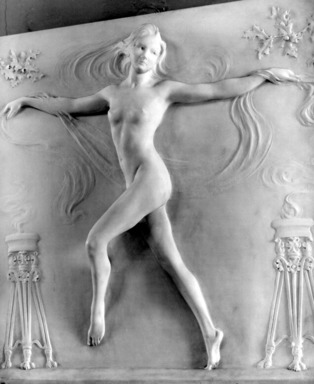 Nude Figure of a Girl Dancing
Catalogue Description:
Large square plaque with relief of nude woman dancing. Figure in high relief steps up on proper right foot and twists body with left leg lifted and crossed in front of body. Arms outstretched at sides holding diaphanous scarf behind her. In low relief, two claw-footed decorative tripods holding urn of fire flank figure at sides and oak branches in upper corners. Condition: Good.
---