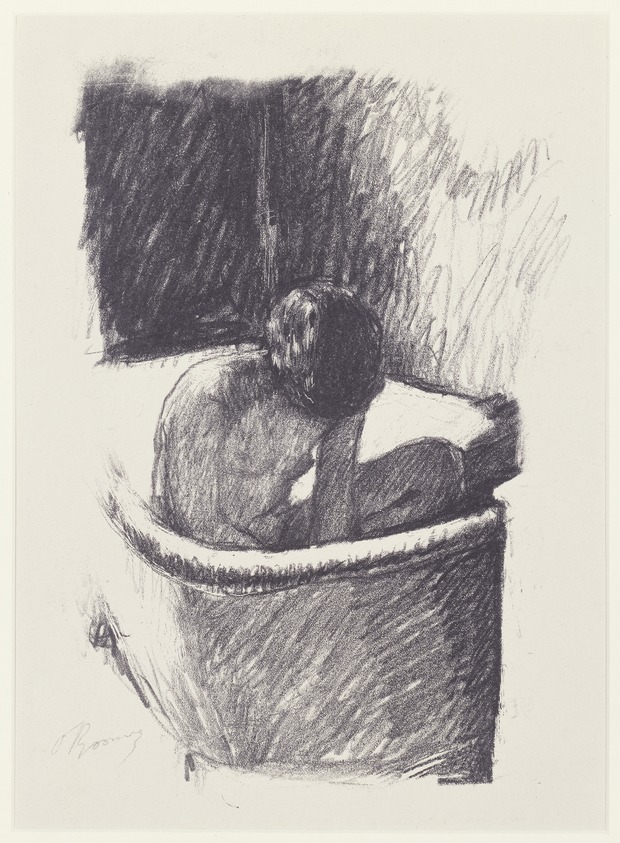 This image is presented as a "thumbnail" because it is protected by copyright. The Brooklyn Museum respects the rights of artists who retain the copyright to their work.
The Bath, Second Version (Le Bain [deuxième planche])
Here, Pierre Bonnard employs the high vantage point and candid, unidealized approach to the female nude pioneered by his compatriot Degas. Bonnard, however, presents his bather frontally, seated in a full-length bathtub, a luxury not found in many French homes during Degas's time. His model was his wife, Marthe, whose skin malady required long soaks.