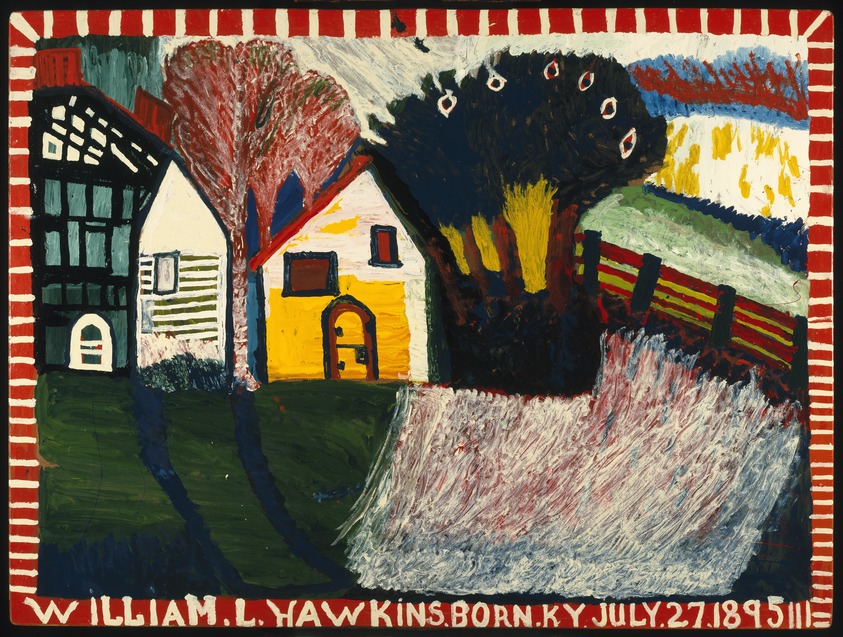 This image is presented as a "thumbnail" because it is protected by copyright. The Brooklyn Museum respects the rights of artists who retain the copyright to their work.
Nineteenth Century Houses
William Hawkings was born in eastern Kentucky at the end of the nineteenth century. When he was two years old, his mother died, and Hawkings was sent to live on his grandparents' farm. Although he moved to Columbus, Ohio, as a young man, much of his work depicts idyllic agrarian life, the memories of his childhood. Self-taught as an artist, Hawkins could not afford to purchase commercial frames for his paintings, and he typically painted a decorative border around his pictures.