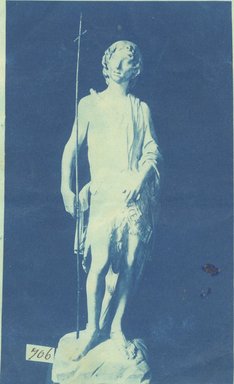 Location unknown, 1908
Image: "Location unknown, 1908", 1908. Bw photographic print. Brooklyn Museum, Goodyear. (Photo: Brooklyn Museum, S03i0044v01.jpg
Notes: Lelli. New Robbia subjects. Received Dec 1908. [Italian casts, male figure holding a staff in the form of a cross. Received from Giuseppe Lelli, 1908.] Goodyear number: 706.
Collection: Goodyear Archival Collection
Folder: Department of Fine Arts [3.1.016]: casts.
Brooklyn Museum